Offline Industrial Oil Filtration System


We have been manufacturing and supplying Offline Industrial Oil Filtration Systems. "Super Kleen". This system is widely used in various industries for purifying different types of oils. This system is capable of removing solid (fine) contamination from different industrial oil.
Featuers :
• Removes impurities from oil 25 microns and below.
• Centrifuge spins at 2500 to 3800 RPM converting oil pressure into rotational energy, which separates all impurities in oil and deliver cleaner oil.
• The contaminated / dirty oil is circulated through centrifuge for removal of contaminants and cleaned oil returns to the tank after necessary number of passes through centrifuge.
Thermic Fluid Centrifuge Cleaning System -
Manually Operated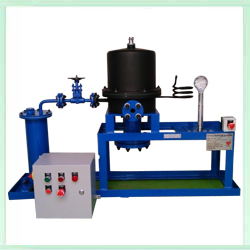 Thermic Fluid Centrifuge Cleaning System - Batch type Completely Automated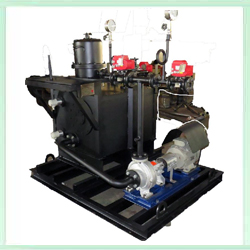 Industrial Oil Filtration System